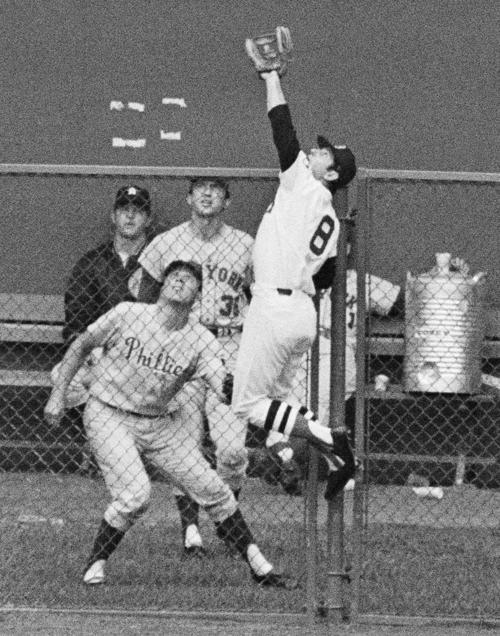 There is perhaps no greaters honor for a former athlete than to be inducted into the Hall of Fame for their sport and to have their number retired. Now, at last, former New York Mets star pitcher Jerry Koosman has both.
On September 25, 1989, four years after his retirement as an active player in Major League Baseball, Koosman, or 'Kooz' as he is affectionately known, was officially enshrined into the Mets Hall of Fame during a special ceremony at Shea Stadium. But not until August 28, 2021 was his number finally retired. Needless to say it was a gesture long overdue.
Originally, in 2019 it was announced that Koosman's number would be retired during the 2020 season. Due to the COVID-19 pandemic, however, it was pushed back to this year.
In the relatively short franchise history of the Mets, dating from their conception in 1962, only two players (Tom Seaver and Mike Piazza) and two coaches (Casey Stengel and Gil Hodges) have had their numbers retired. Now, with his number 36 bolted to the brow of Citi Field, Kooz becomes the fifth Met to be so honored.
Regular readers of this column know that Kooz was a childhood favorite of mine, and the fact that we are related through the marriage of his second cousin makes that relationship even more special.
I first became a fan of Koosman in 1968 when my family was vacationing at my Aunt and Uncle's summer home on Fire Island, N.Y.. My Uncle 'Lefty' had the Mets game on the radio and was bubbling over about a rookie pitcher named Koosman. "Keep your eye on him," he advised, "this kid Koosman's the real deal".
It didn't take long for Koosman to make his mark, both on me and the rest of the National League. As a rookie in 1968, pitching for a team that had finished last every year of its existance, Kooz went 19-12 with a 2.08 ERA. In addition he authored 17 complete games while tying a rookie record for shut-outs with set, first set way back in 1911!
For his efforts Kooz was named The Sporting News Rookie Pitcher of The Year, and finished second to Johnny Bench of the Cincinnati Reds for NL Rookie of The Year. Incredibly though, despite all these accolades, the best was yet to come.
In 1969 the Mets stunned the baseball world, first by winning the NL Pennant, then by capturing the World Series flag. Crucial to the team's success was their star southpaw, Koosman.
In spite of an early season shoulder injury Kooz went 17-9 during regular season play, tossing 16 complete games, including six shut-outs. Sweeping Hank Aaron and the Atlanta Braves in the first ever divisional series, Koosman and the Mets found themselves in the World Series against one of the most potent clubs ever assembled: the 1969 Baltimore Orioles.
Down 1 game to 0 in Baltimore, Kooz took the hill for Game 2, taking a perfect game into the seventh inning. A lead-off single broke up the perfecto, but Kooz hung on to even the series with a 2-1 win.
In New York it was all New York, with Kooz going the distance in Game 5 as the Mets clinched the World Series by a score of 5-3.
Kooz would go on to a brillant 19-year MLB career, pitching for the Mets, Minnesota Twins, Chicago White Sox, and Philadelphia Phillies. Plagued by injuries and a lack of run support, his lifetime totals are even more impressive: 222 wins, a 3.36 earned run average, 3,839⅓ innings pitched, 140 complete games, 2,556 strikeouts, etc. Twice he won 20 or more games in a season, making two trips to the All-Star Game. His best year came in 1976 when he was 21-10 for the Mets.
With 140 victories as a Met, Kooz is the club's all-time leader in wins for a southpaw. His record setting consecutive scoreless innings streak of 31⅔ was only recently broken by R.A. Dickey in 2012. Of New York's top 10 hurlers, both single season and career, Kooz ranks near the top of almost every catagory.
So congratulations Kooz on an honor long overdue. Like I told you last week, all that remains is a call to Cooperstown.