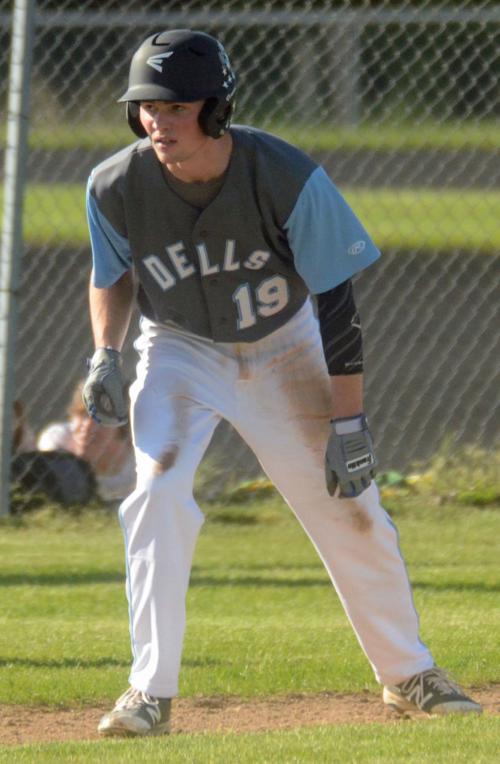 In 1988, Ed Nevar became the second member of the Wisconsin Dells baseball program to be named to the Wisconsin Baseball Coaches Association All-Star Classic roster, joining Pat Helland, who was tabbed as an all-star in 1986.
Fast forward 32 years and another Nevar has been added to the list, as Ed's son Dylan Nevar was recently named an All-Star by the WBCA, becoming the 10th Wisconsin Dells player overall to be bestowed that honor.
The younger Nevar won't actually get to play in the All-Star Classic. The event, which is traditionally played in late June in Oshkosh, has been cancelled this summer due to the COVID-19 pandemic, but that didn't stop the state's baseball coaches from honoring the state's top seniors with all-star nominations.
Nevar is set to continue his baseball career at Western Michigan University in Kalamazoo, Michigan after signing a National Letter of Intent last November. Because of the ongoing pandemic, Nevar didn't get the chance to suit up for the Chiefs this spring, but he did rack up some eye-popping stats in his first three seasons with the Wisconsin Dells baseball program.
Nevar was the South Central Conference Player of the Year in each of the previous two seasons. Last year as a junior, Nevar was the ace of the Wisconsin Dells pitching staff, finishing with an 8-1 record with a 1.28 earned run average. Nevar had 84 strikeouts, 30 walks and 32 hits in 60 innings pitched.
Nevar was even more impressive at the plate in 2019, finishing with a .486 batting average. He led Wisconsin Dells in runs (25), triples (5) and home runs (2). He was also second on the team in RBIs with 21, doubles with eight while adding 11 stolen bases.
With Nevar leading the way, Wisconsin Dells won conference and regional championships in 2018 and 2019.
The all-star nod from the WBCA is a nice final honor for Nevar, as he now shifts his focus to playing college baseball. In an interview with the Dells Events last month, Nevar said he missed the chance to play in what was shaping up to be a promising season for the Chiefs.
"I'm fortunate to be able to go to the next level and play, but right now I'd give up anything to play just a couple more games of high school baseball, and I think those other guys would say the same thing," Nevar said.
Get in the game with our Prep Sports Newsletter
Sent weekly directly to your inbox!