The Wisconsin Dells boys basketball team has ratcheted up the pressure on plenty of opponents this season.
The Chiefs again turned the screws on Reedsburg Tuesday night, clamping down for a 65-51 win in a non-conference game at Wisconsin Dells High School. Senior Sam Millard tallied a game-high 23 points, including five of the Chiefs' 12 3-pointers, pace Wisconsin Dells to its 11th straight win.
"I thought we were ready to play from the beginning," Wisconsin Dells coach Brad Rohling said. "I thought we showed a lot of toughness, mentally and physically, and we executed at the end when we had a little margin for error when they were pressing. We had some turnovers, but it doesn't take away from the heart and toughness they showed all game."
Wisconsin Dells, ranked No. 6 in Division 3 in the latest Associated Press poll, began to pull away after the Beavers generated some momentum late in the first half. After the Chiefs took a 19-10 lead on a eurostep layup by senior Riley Eck with 5 minute, 14 seconds left until halftime, Reedsburg started to pick up steam.
Senior Will Fuhrmann scored eight consecutive points, sandwiching a layup and two 3-pointers around an Eck runner, to cut the Beavers' deficit to 21-18 with 2:35 to go. Wisconsin Dells (12-1) had a quick response, however, as it closed the final two-plus minutes on an 8-3 run to take a 29-21 lead into halftime.
After Eck and Reedsburg senior Max Tully traded layups, Chiefs senior Dylan Nevar buried back-to-back 3-pointers before Fuhrmann split a pair of free throws for the final point of the half.
The 8-3 spurt was just the beginning for Wisconsin Dells, which prolonged the run to open the second half. The Chiefs extended their stretch to 21-6 in over the first five-plus minutes of the second half to seize a 43-27 lead.
Senior Bryson Funmaker buried a pair of 3-pointers, including a step-back triple at 13:25, before senior Brett Hirst converted a layup off a Beavers turnover with 12:15 to go up 16.
"We always talk about the first five minutes of the second half being the most important part of the game, and we came out and really kind of took control," Rohling said.
Reedsburg (10-3) looked to turn the tide from there but the Chiefs countered right along with the Beavers. A three-point play by Fuhrmann and a layup off a steal by senior Danny Kast pulled Reedsburg back within 43-42 with just under 12 minutes remaining, but Wisconsin Dells senior Jack Steinhaus and Millard answered with consecutive jumpers.
Reedsburg senior Carter Daniels then traded 3-pointers with Steinhaus, before Reedsburg senior Max Tully got a layup, only to have Millard can another triple with 7:35 left for a 53-37 lead. The Chiefs' lead ballooned to as many as 20 at 58-38 on a three-point play by Nevar with 4:23 to go, and the lead never shrunk back below 15 until the final seconds.
The Chiefs held the Beavers 13 points below their season average, thanks in part to 13 turnovers unofficially. Wisconsin Dells was able to cut off a number of Reedsburg kick-out passes, something Rohling credits to "being in the right place at the right time, and that doesn't happen unless you're working your tail off."
While the Chiefs' defense was impressive throughout, the offense came out of the gates hot as well. Wisconsin Dells opened the game on an 11-3 run, with Millard tallying eight of his 14 first-half points.
After the Beavers pulled within 11-8 after a 3-pointer by Daniels, Millard stacked a pair of 3-pointers around a short jumper by Reedsburg senior Trace Cherney for a 17-10 lead with 7:30 left.
"Sammy kind of carried us in the first half; he shot the ball really well and did a lot of good things, and defensively we got out on shooters and made it difficult for them," Rohling said.
Despite adding another impressive win to their resume, Rohling knows that the Chiefs have no time to rest on their laurels, especially with a trip to rival Mauston on Friday in a match-up of South Central Conference unbeatens.
"It's a good win and gives us a lot of respect for beating a good team, but they don't hand out trophies in January," he said.
WISCONSIN DELLS 65, REEDSBURG 51</&hspag4>
Wisconsin Dells 29 36 — 65
REEDSBURG (fg ft-fta pts) — Tully 6 0-2 12, Fuhrmann 5 4-7 16, Kast 1 1-2 3, Daniels 3 0-0 8, Bestor 3 1-3 10, Cherney 1 0-0 2. Totals 19 6-14 51.
WISCONSIN DELLS — Steinhaus 2 0-0 5, Hirst 2 1-4 5, MIllard 9 0-2 23, Funmaker 4 0-2 12, Eck 4 1-1 9, Rockwell 0 0-1 0, Nevar 4 1-1 11. Totals 25 3-10 65.
3-point goals: R 7 (Bestor 3, Fuhrmann 2, Daniels 2); WD 12 (Millard 5, Funmaker 4, Nevar 2, Steinhaus 1). Total fouls: R 14; WD 15. Fouled out: Nevar.
Max Tully, Brett Hirst, Danny Kast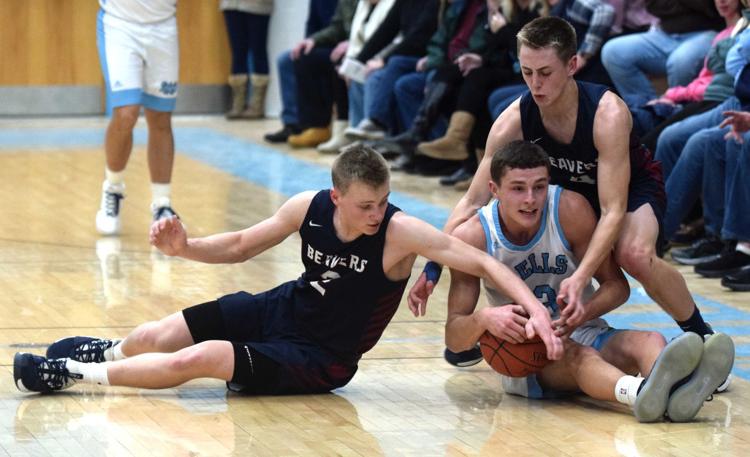 Jack Steinhaus, Carter Daniels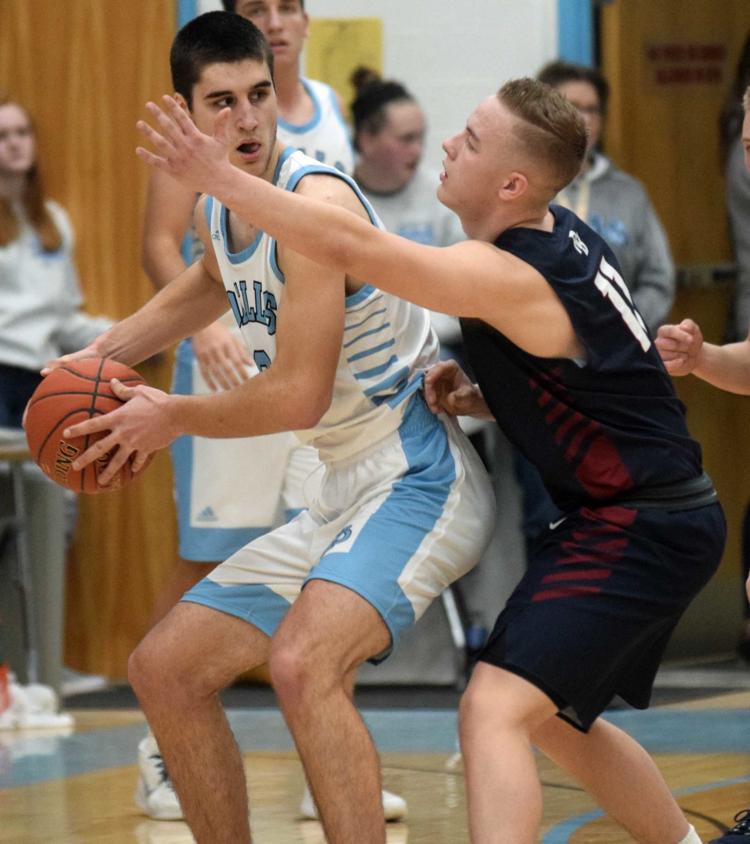 Bryson Funmaker, Zach Hale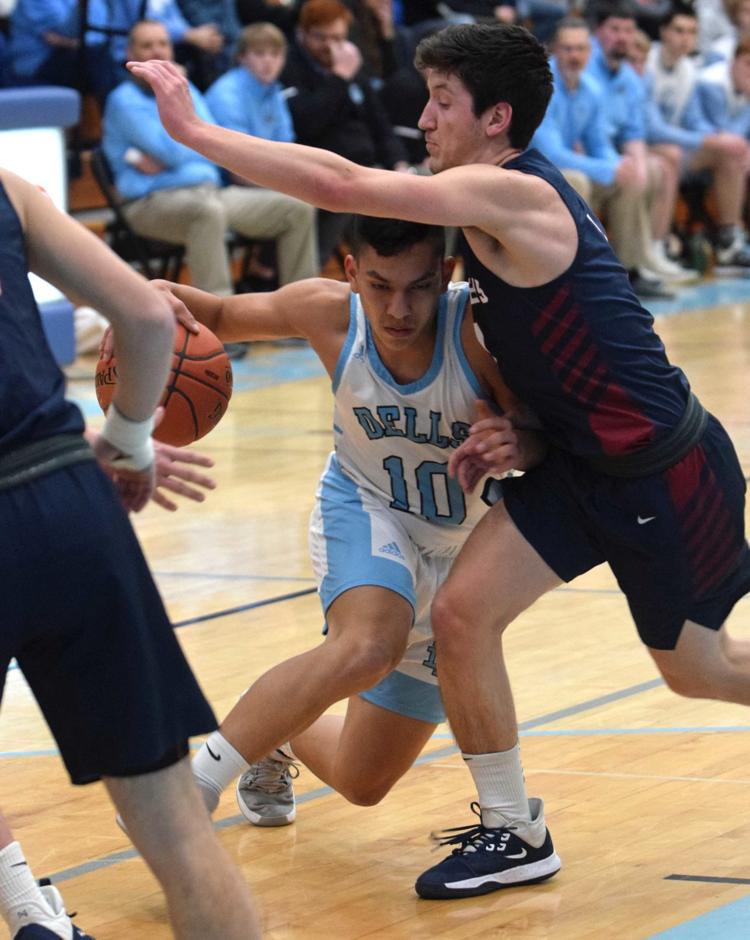 Chase Cherney, Brett Weiss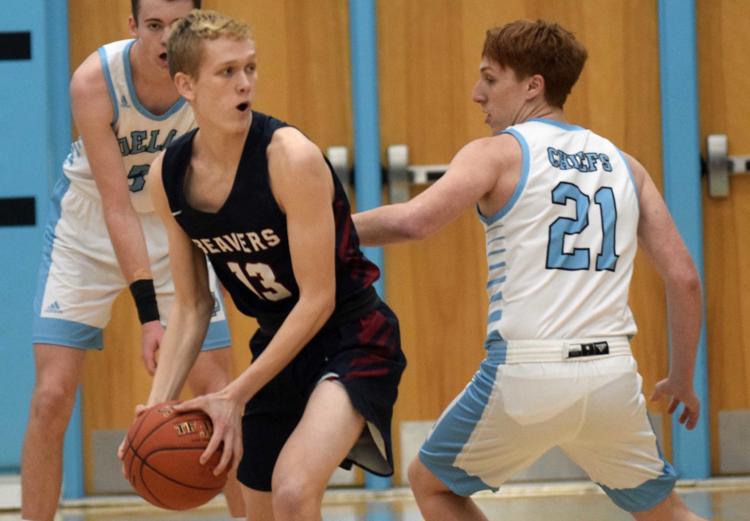 Riley Eck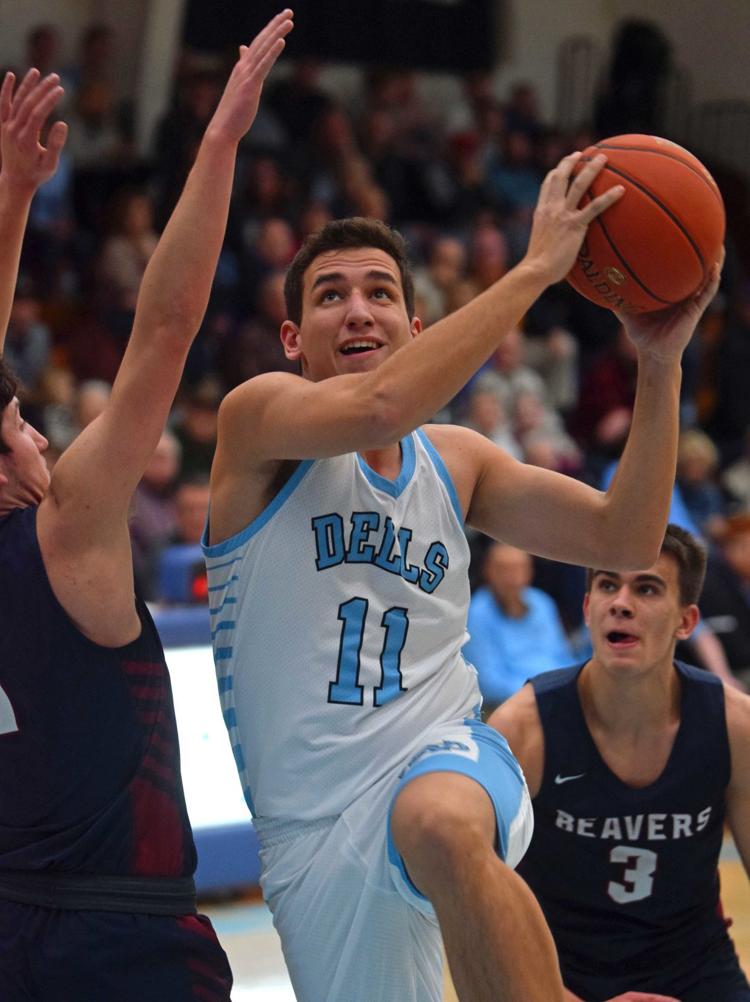 Zach Bestor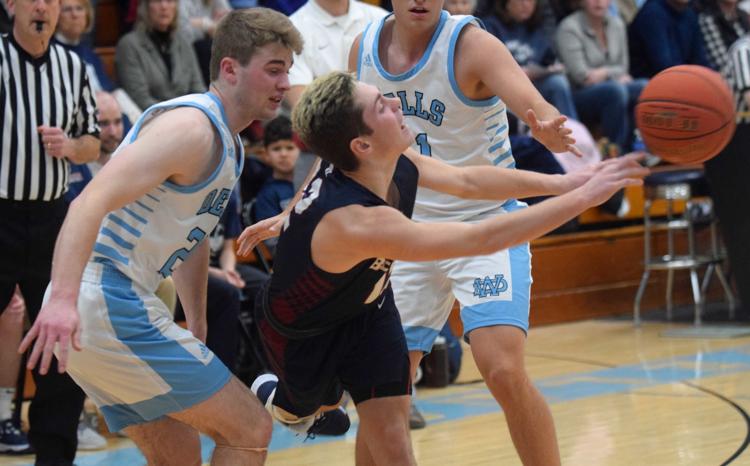 Sam Millard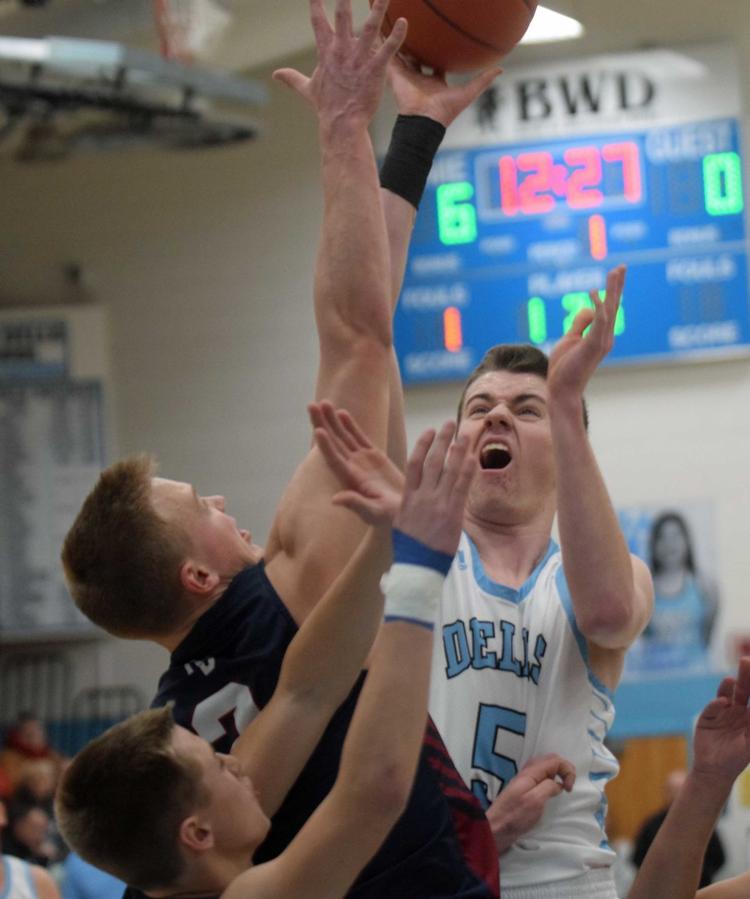 Keith Curtin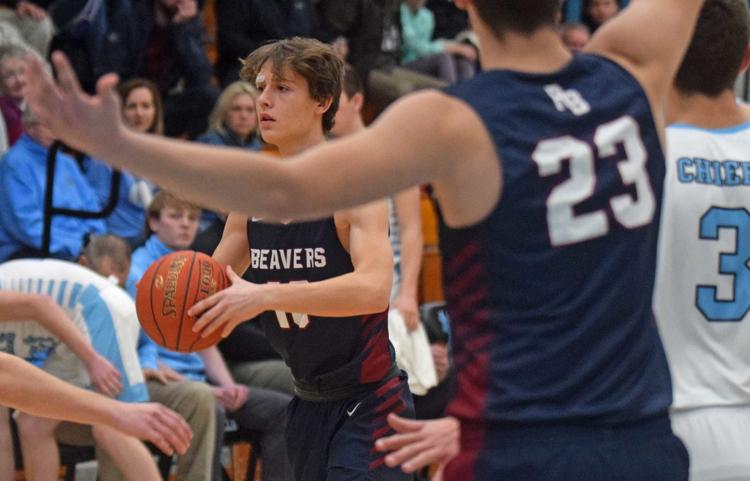 Max Tully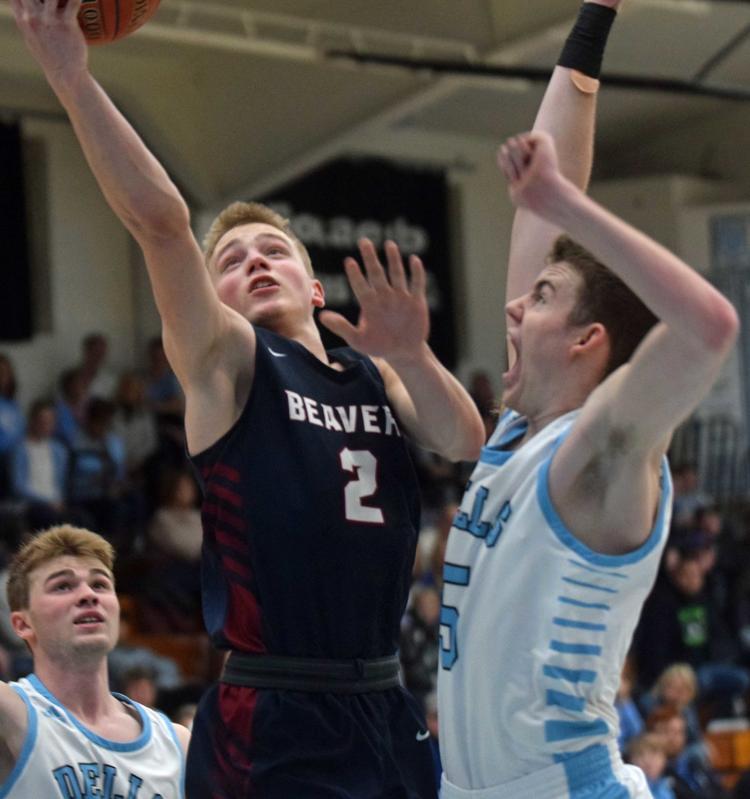 Bryson Funmaker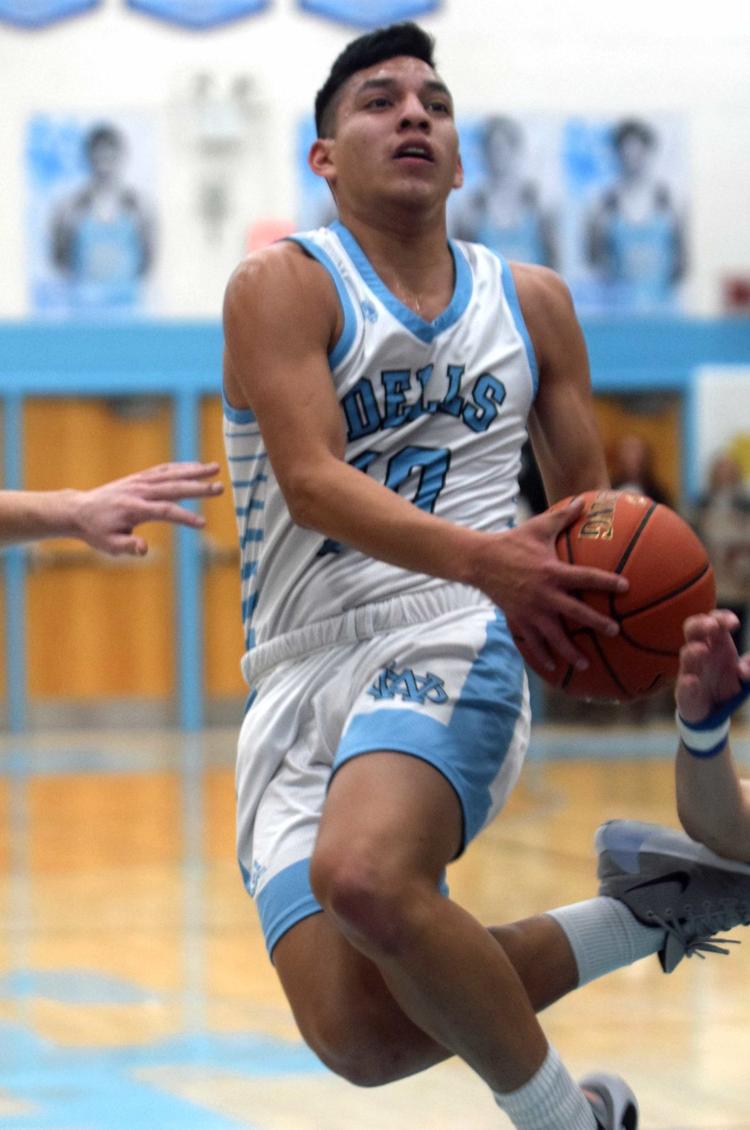 Danny Kast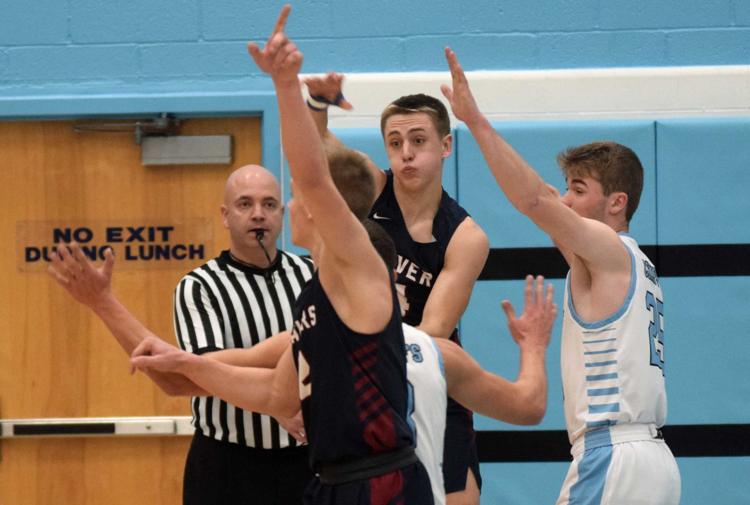 Jacob Rockwell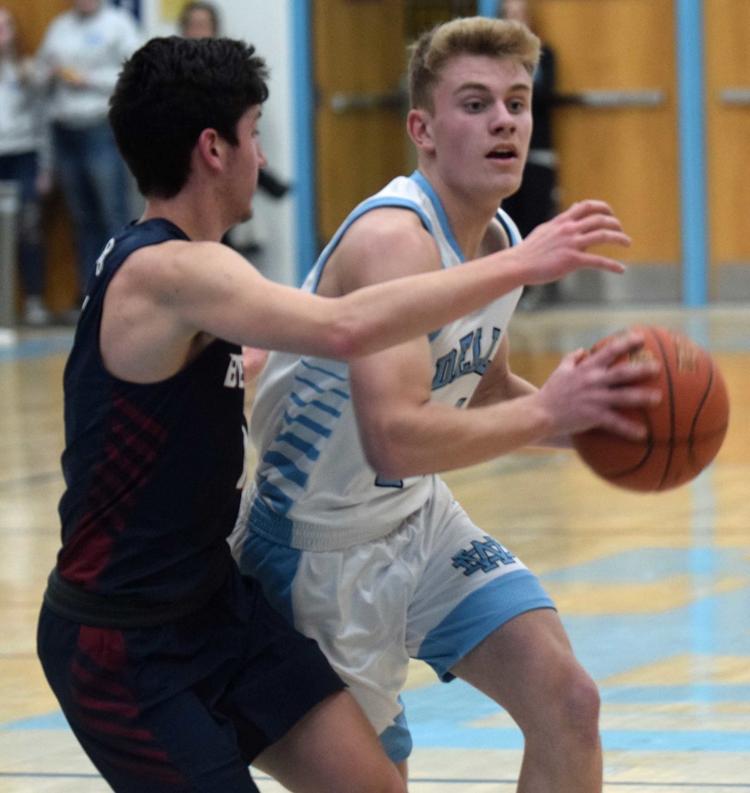 Will Fuhrmann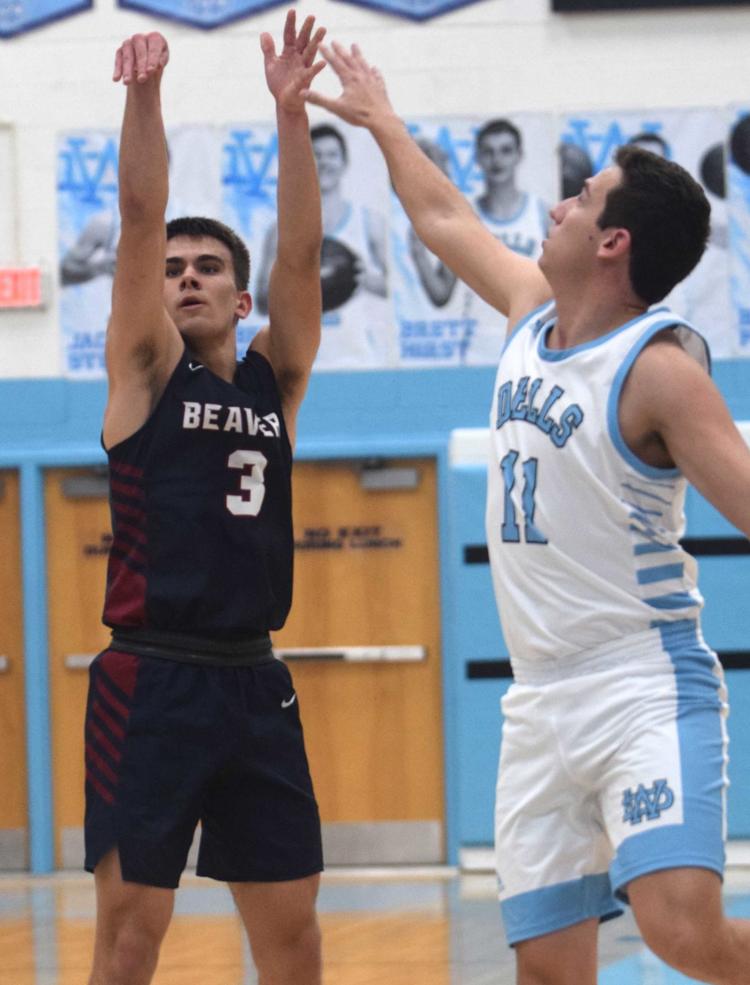 Jack Steinhaus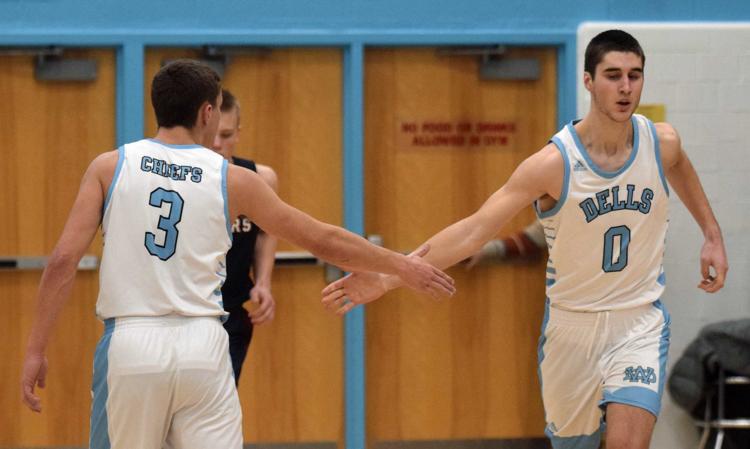 Carter Daniels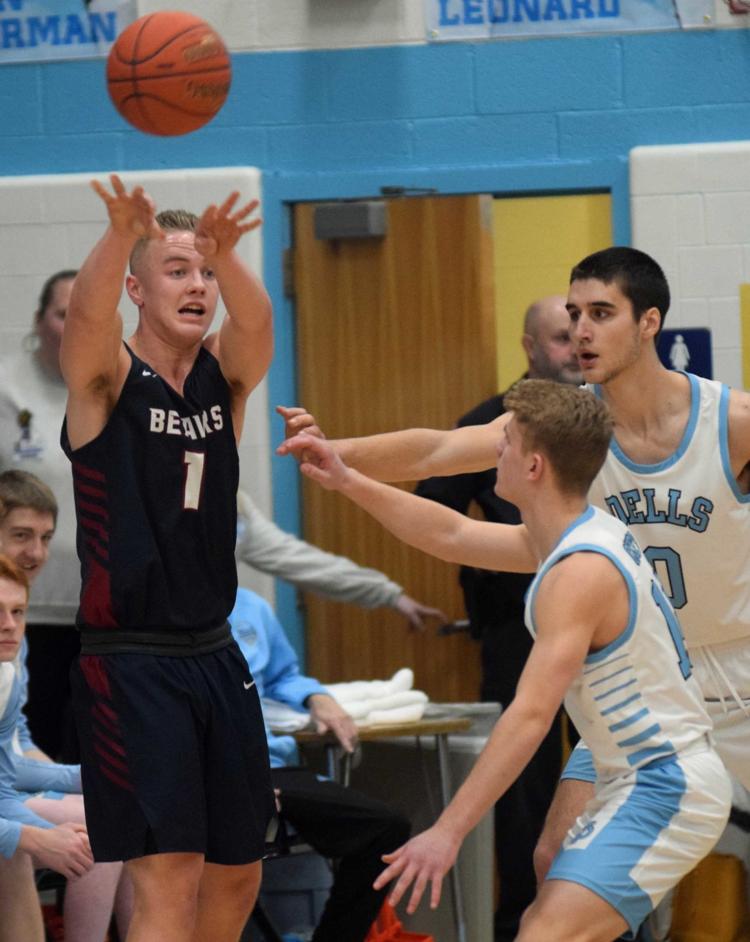 Dylan Nevar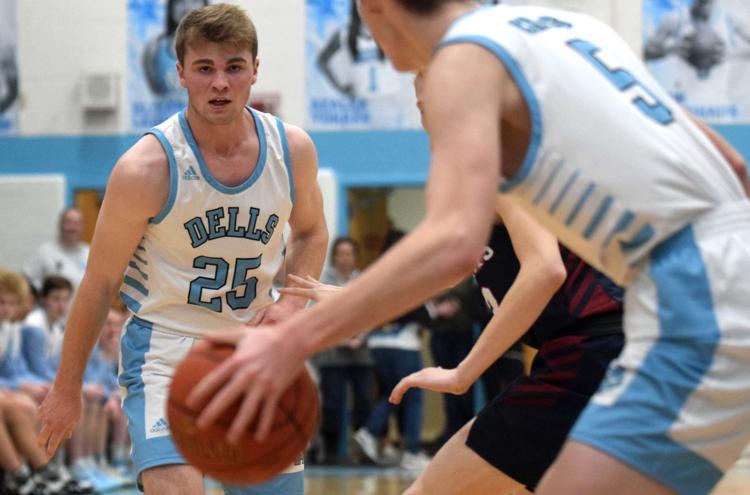 Chase Cherney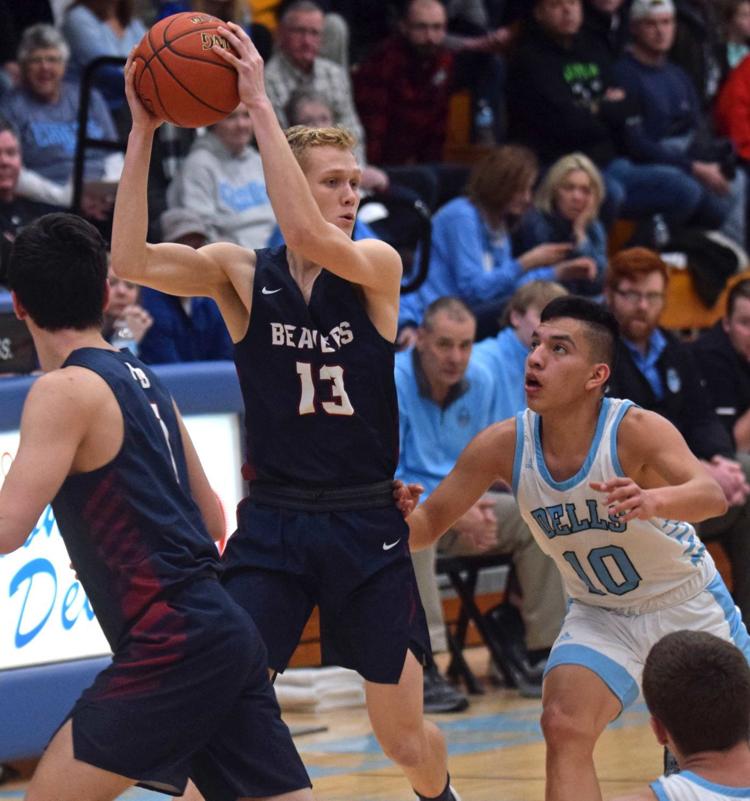 Riley Eck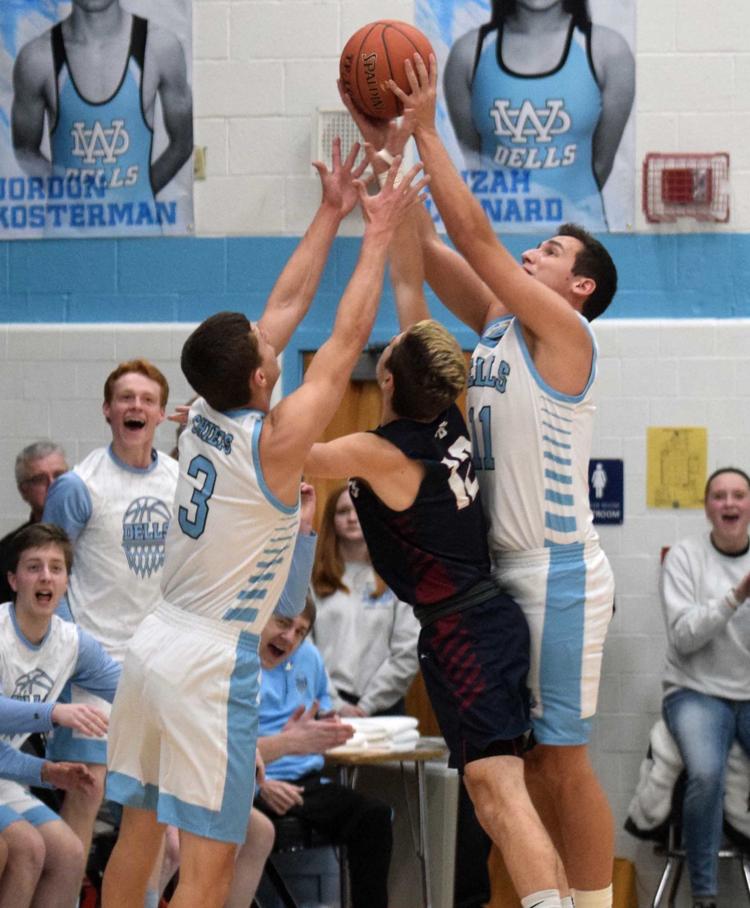 Ethan Peper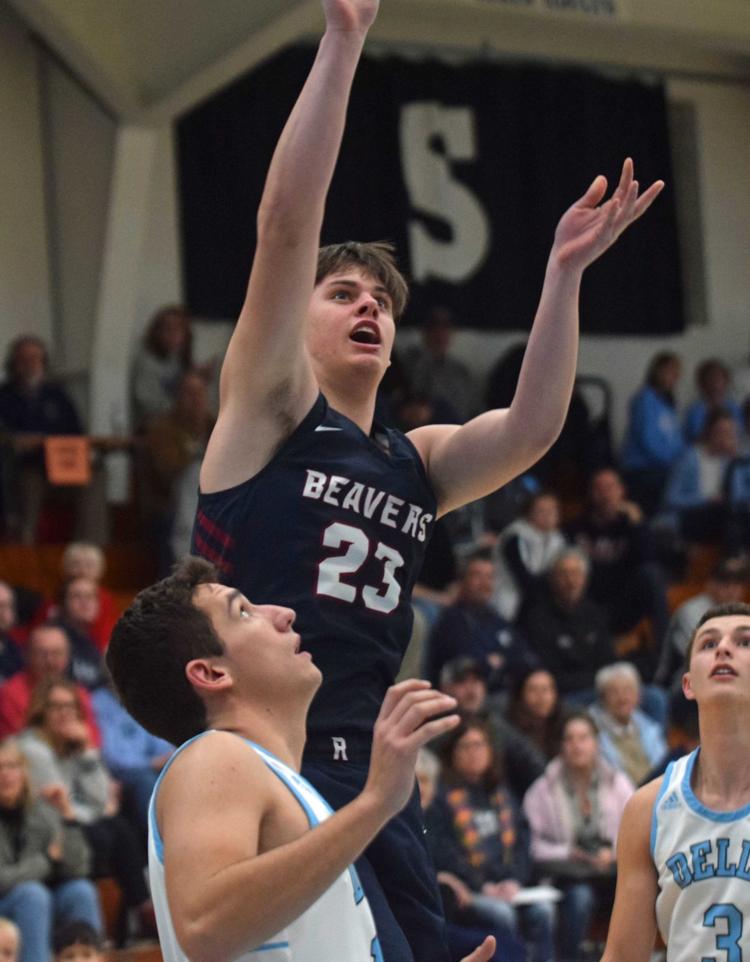 Brett Weiss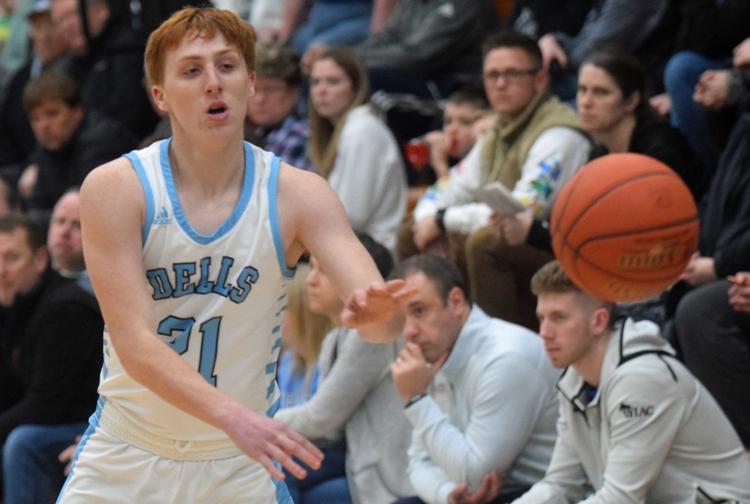 Danny Kast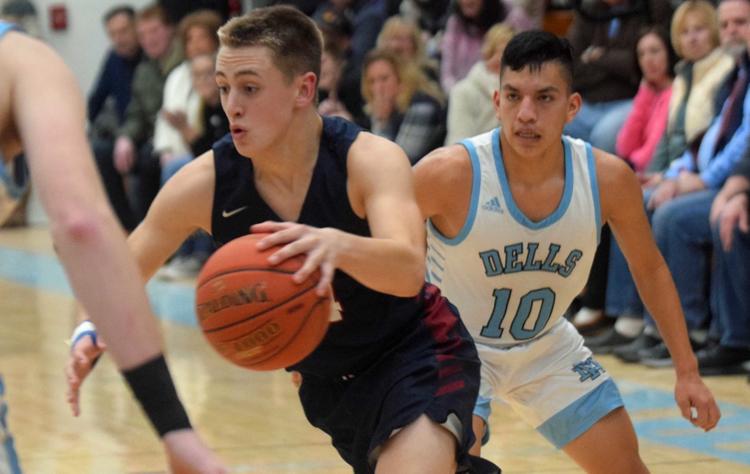 Wisconsin Dells bench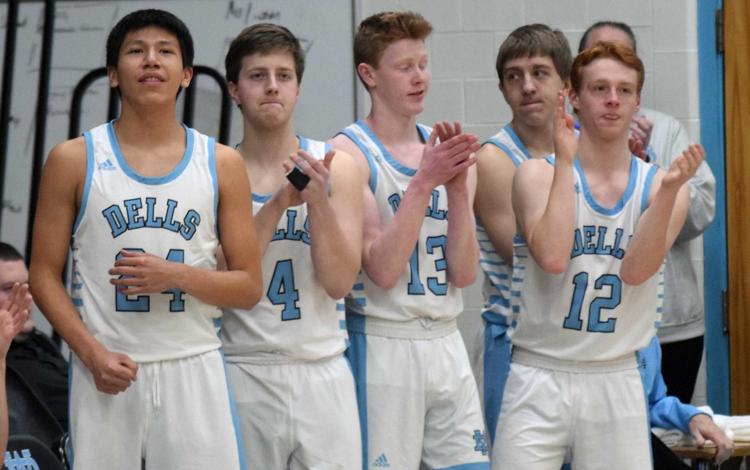 Zach Hale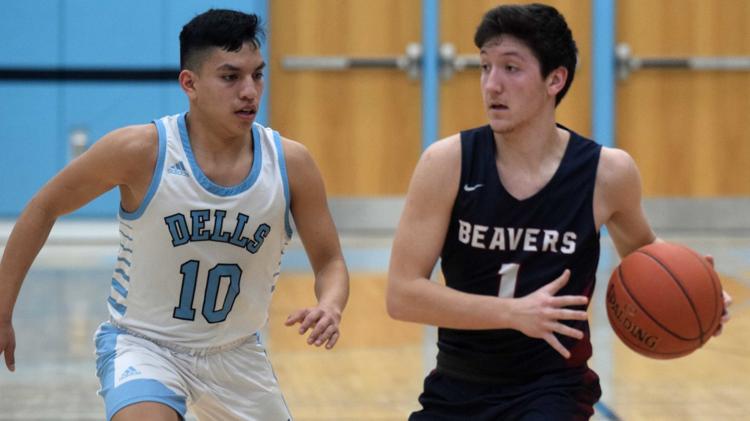 Brett Hirst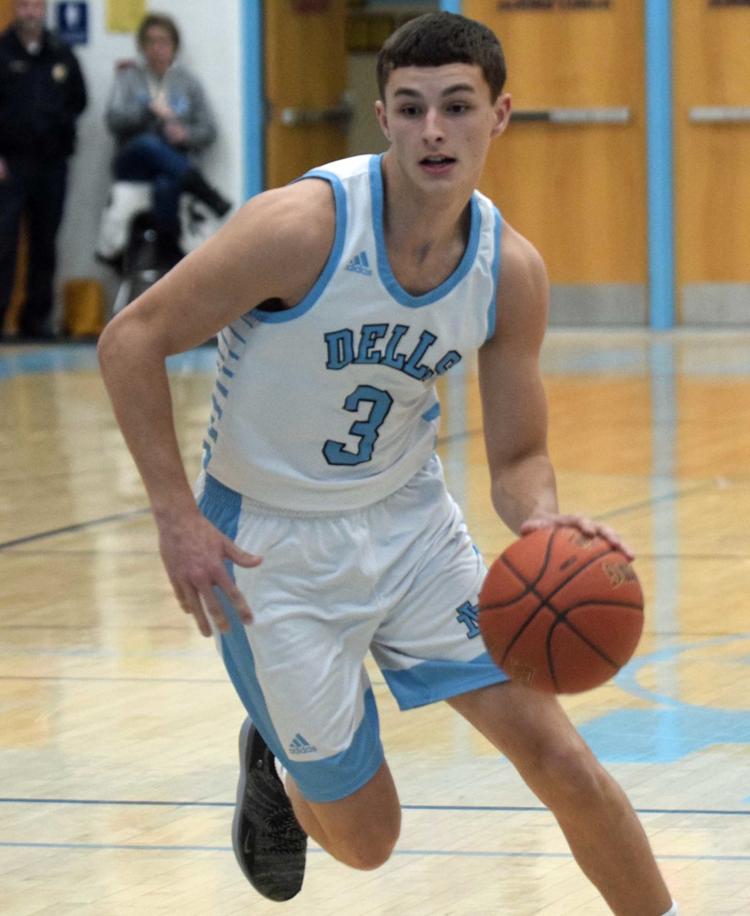 Reedsbug starters
Wisconsin Dells student section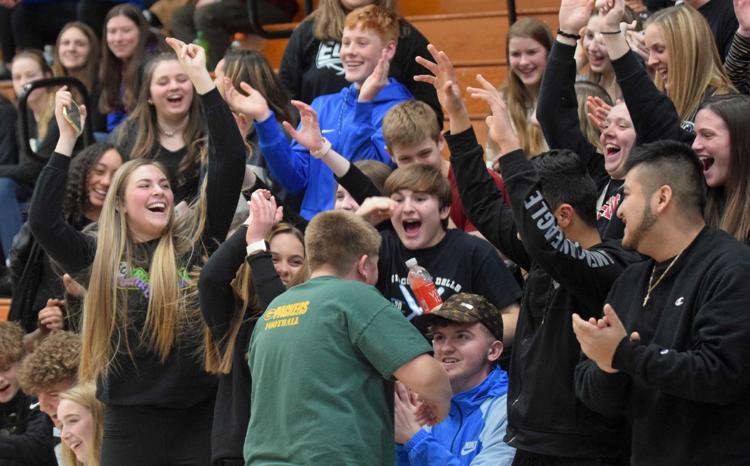 Reedsburg coach Josh Rupnow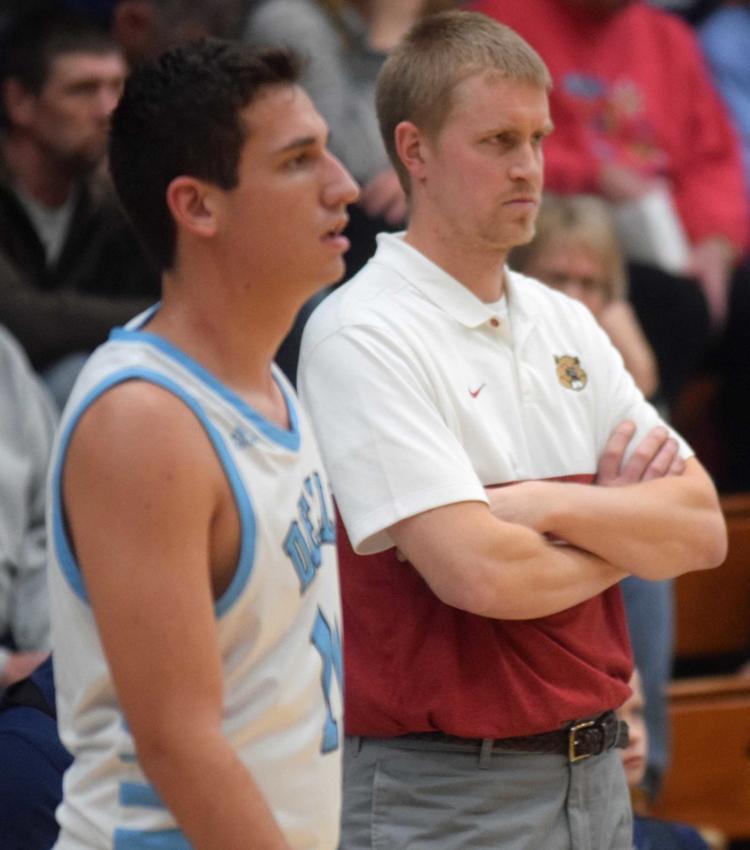 Wisconsin Dells coach Brad Rohling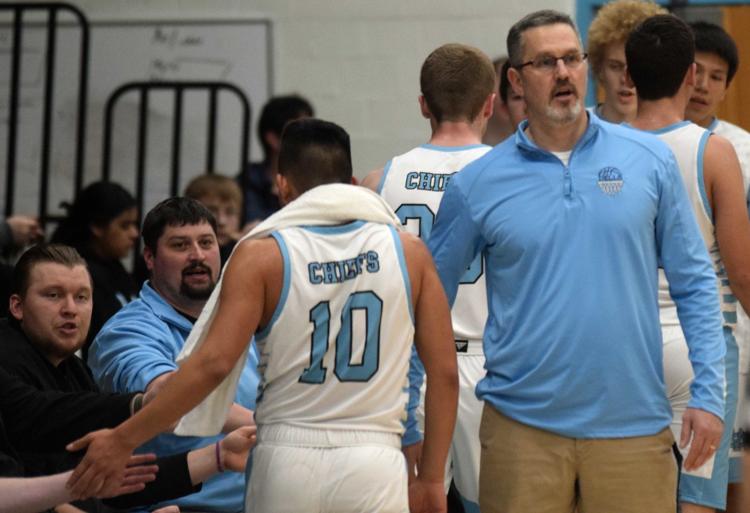 Follow Sean Davis on Twitter @SDavis_PDR or contact him at 608-745-3512.
Get in the game with our Prep Sports Newsletter
Sent weekly directly to your inbox!