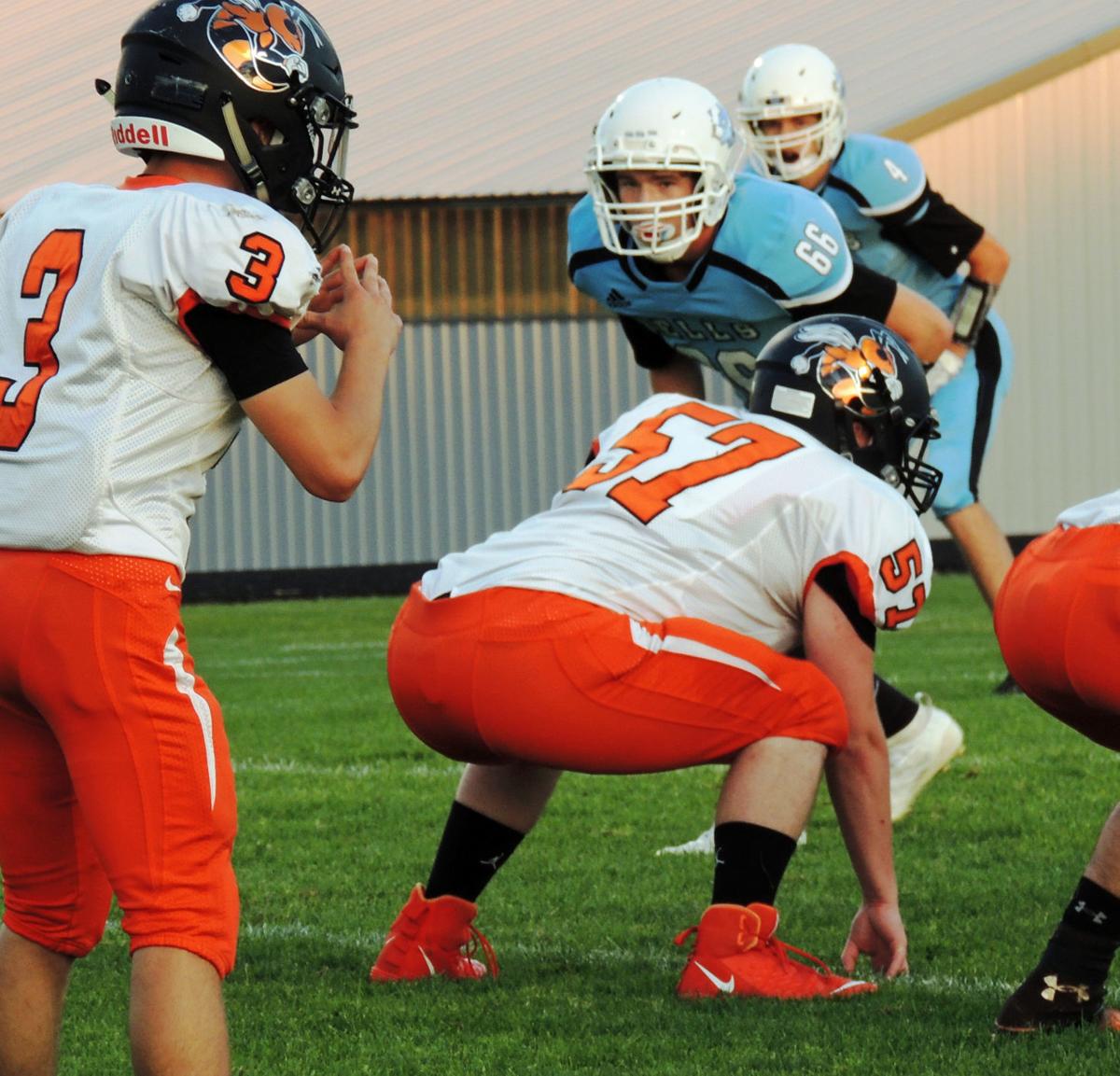 There were big plays. There were defensive stops. There were momentum swings. There just wasn't anything to show for it all.
After 48 minutes of football, the visiting Wautoma Hornets captured a 7-0 South Central Conference win over Wisconsin Dells.
Wautoma (1-2, 1-0 SCC) scored its only touchdown on its second possession midway through the first quarter on quarterback Sam Weiss's short run.
Wisconsin Dells coach Scott Flood, whose team was penalized five times and converted only five first downs, acknowledged a good week of practice simply did not translate to the field.
"We had a good week," Flood said. "We're always about getting better, improving. But we need to make sure we continue on that path all week long and through game days."
The Chiefs best opportunity at tying the things up came with 5 minutes to go in the game. After Brett Hirst's 34-yard reception along the sideline put Wisconsin Dells on Wautoma's 16-yard line, the squad went backwards. A 15-yard loss on first down was followed by a false start, and three plays later, on fourth-and-10, quarterback Barrett Witt was stopped a couple yards short of the first-down marker.
You have free articles remaining.
The Chiefs' final possession looked promising, starting at Wautoma's 45, but the visitors sealed the game on a deflection and an interception down field with 2 minutes remaining.
"We need to keep coaching kids up and get better," said Flood, whose team has scored six points in its last two games. "Our defense played well, but we need to fix things on offense and just play better."
The Dells defense did its part, giving just the lone touchdown and snagging two interceptions, one by Hirst in the second quarter, and another by Gavin Kingsley to start the second half. Linebacker Marty Koenig and lineman James Sampson also made plays on defense, helping force a trio of three-and-outs to keep Wautoma from extending its lead in the second half.
"Our defense played great, no doubt," Flood said.
The unit did prove vulnerable to the Hornet's read-option and inside rushes, leading to a significant advantage in time of possession throughout the game.
"We gave up a couple big plays and didn't remain as disciplined as we should have on the edges," Flood said. "We'll keep working to improve."
The Chiefs gained 197 total yards, with Witt finishing 9-15 for 116 yards and one interception. Jacob Hunkins led the run game, which was neutralized by the Hornet's run-stopping scheme, with four carries for 14 yards. Hirst ended with five receptions for 88 yards. Kingsley added 57 yards on four catches, and Ben Koenig caught four for 18 yards.
Wisconsin Dells will look to nab its first conference win on Friday as it travels to SCC-newcomer Gale-Ettrick-Trempealeau.